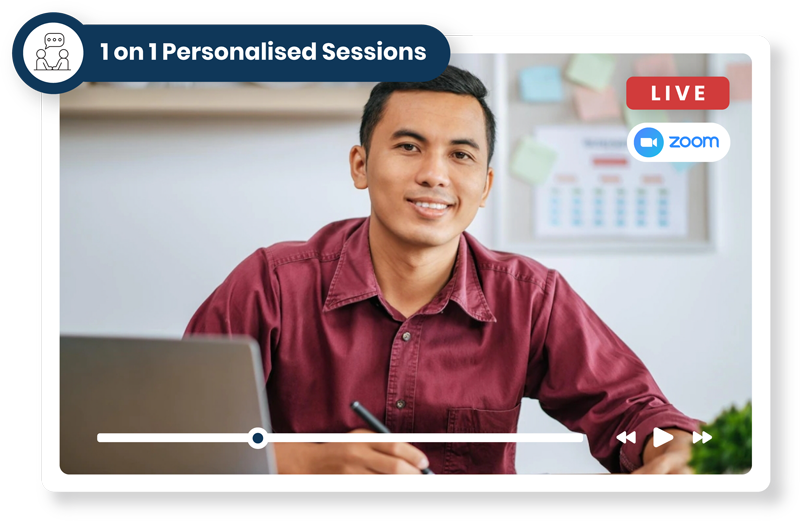 Making your mind a priority
Being a JEE/NEET aspirant takes the courage of a fighter. As more than anyone would ever know the journey talks about experiencing ample silent battles. Battles that only you and your mind would know and go through.
The struggles of a competitive exam are not merely the preparation of the syllabus, the vast subject matter, or even the tight schedule. But it also revolves around how mentally it can take a toll on you. We at Lambdacube understand and stand by you on the days when you feel that 'what if it doesn't happen?' or when you are drowned in peer pressure. Even in circumstances when you don't have the urge to get up from bed. As it is always more than anyone would ever realize.
Presenting before you these stupendous six tips and methods to take care of your beautiful mind and heart. To assure you that we've got you covered.
1. Identify the problem: All days can't be the same and you would notice that the fastest for yourself. Identify when you are not feeling yourself. When you discern that it is too much now. Or when you know that something just doesn't fit right in the puzzle. It can be through a lack of eating or excessive hunger. Sleepless nights or not having the urge to get up from bed, or creating boundaries around you, can be among the few symptoms.
2. Take a pause: The best first aid to any such situation would be to take a pause and breathe. Never be harsh on yourself and never pursue distracting your mind from the 'elephant in the room' because ignorance is proven to be common practice when it comes to our mental health.
3. Believe in yourself: Never lose hope in yourself. It is rightly said that tough times don't last but tough people do. You must know that you're in for tough competition on some days the battle is with yourself. You have infinite potential, only if you wish to dig in and pull it out for your sake. Confidence is something that we ought to create on certain days.
4. Always ask for help: Once you know that there is some problem reach out for help. There is no shame in feeling low and needing a support system to stand up again, stronger than ever. You don't have to struggle in silence. Your mental health is more important than someone's perception of you. Asking for someone's aid can be the most courageous step. It does not define your weakness but your strength.
5. Practice self-care: Do what makes you feel better. For fresh starters, you can initiate with the most effective practices of journaling your thoughts. As Charles Kettering mentioned that "A Problem Well Stated is Half Solved". You may try meditation or some exercises. Decluttering the space around you and cleaning can also prove to give you a positive mindset. Try detoxing from the internet and put your phone away for some time. Get enough sleep and then take a hot bath. Do some skincare and your skin and body will thank you later.
6. Believe it or not, it's going to be fine: We would love to state Bollywood while mentioning that 'everything becomes fine in the end and if it's not, then it's not the end yet. No matter what happens or how bad it may seem today, tomorrow is going to be better. Some days are just messy, but they don't last forever, okay? You got to have hope in the universe and faith in yourself. With positivity and hard work, you can conquer the world.
Lambdacube firmly stands on its promise of supporting you in your journey which means, overall support. Our experts are well-trained in whether solving a problematic academic equation or a life situation. Just hang on in there and together we will achieve it.