personalized

student-centric

immersive

one-on-one
Your exam-prep tailored to your needs.
Book
Book a free Assessment Session on our website www.lambdacube.in & we will get in touch with you to understand your requirements
Experience
The Assessment Session is scheduled by our team and conducted online by a LambdaCube Expert Educator
Feedback
Get detailed insights regarding your current preparation status and the best way forward to achieve your goal
A holistic one-stop solution for all your prep-needs
And the real secret lies in how these elements are choreographed to optimize your preparation for max efficiency.
How
Lambda

Cube system works
We build the roadmap to your success & ensure you have a smooth journey
Stay within
your
ZPD

WITH
We drive you to your full potential
Spending more time in your Zone of Proximal Development (ZPD) is the key to deep, meaningful learning and conceptual clarity. Our system ensures just that.
Our Learning Model is over 2.2x more efficient than any other program. The LambdaCube System is built around pillars of Focus, Feedback & Optimization.
6 years exp.

Ram Chandra

Maths Expert

IIT Roorkee
5 years exp.

Pragyanand

Physics Expert

IIT Roorkee
6 years exp.

Vadla Chandurani

Chemistry Expert

NIT Rourkela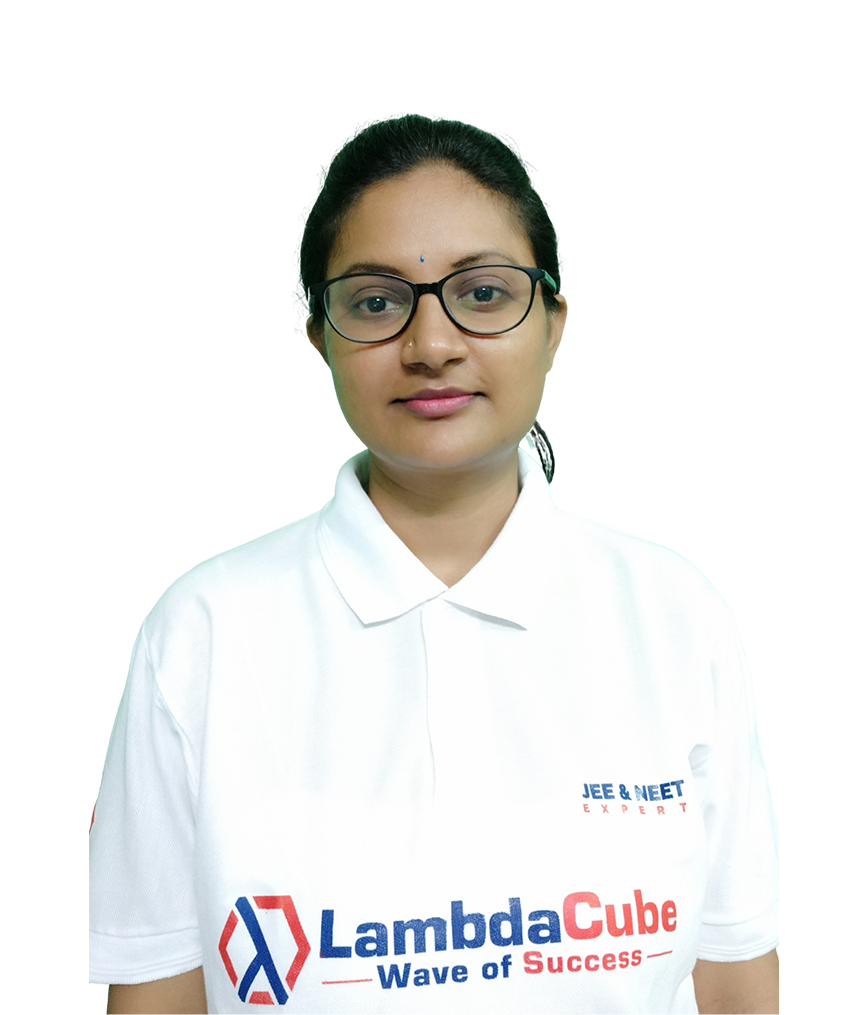 8 years exp.

Milan Sarkar

Physics Expert

IIT Bombay
5 years exp.

Rupal Bhaisare

Chemistry Expert

IISER Pune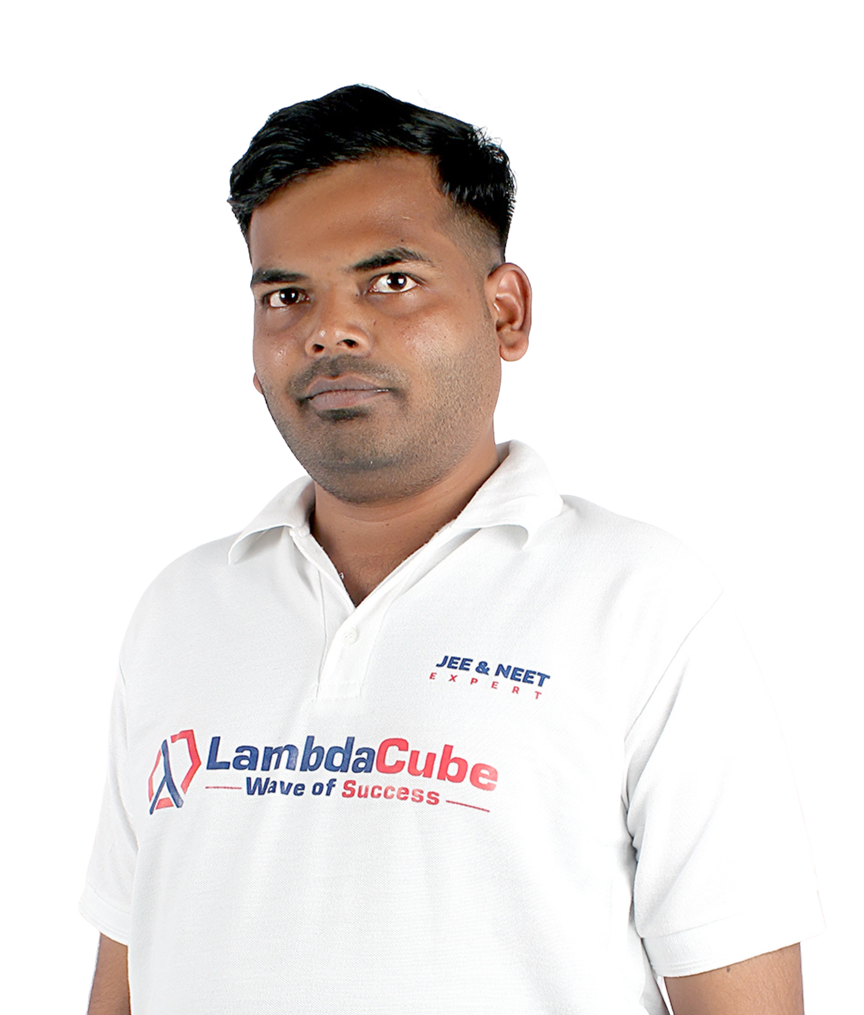 5 years exp.

Shashank Garg

Math Expert

IIT Roorkee
2 years exp.

Sneharghya

Math Expert

IIT Bombay
8 years exp.

Rudranath Sen

Chemistry Expert

IIT Kharagpur
An
experienced

faculty team from..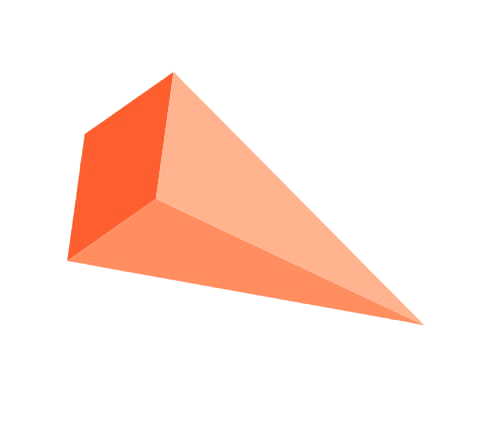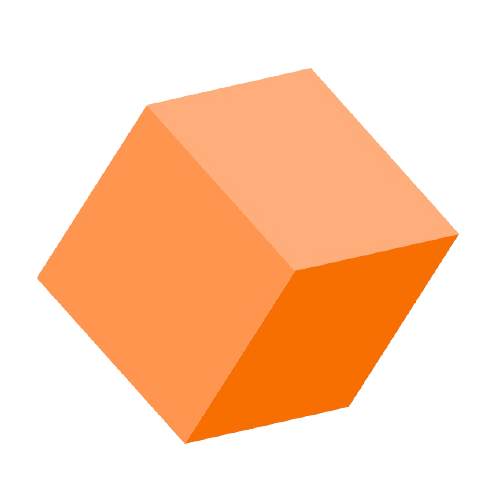 Our Educators have nurtured thousands of young aspirants to a bright future. Hear from our young achievers!
I am really grateful to Snehanshu Sir for all the guidance & support he provided me. His efforts & encouragement really helped my Chemistry scores to improve. He has constantly motivated me & due to his help I managed to get a good rank in JEE Advanced & BITSAT.

Ankit Bhattacharya, Mumbai
AIR 4047 - JEE Advanced 2020
I scored 140 marks in physics & it was possible only because of Milan Sir. He supported me at every step of my NEET journey. I used to send my doubts to Sir late at night & he used to reply within seconds & helped me understand every concept. I feel blessed to have studied from one of the best teachers.
Neeraj Chavan
1st Year - MBBS Rajiv Gandhi Medical College
I was taught Physics by Milan sir for two complete years. It was under him that Physics became my favourite subject. He puts more effort into getting the basics clear than just getting the problem solved (a cool thing!) The visualisation and intuition of the problem that I was able to develop under him remains unmatched!
Hardik Jain
BITS Pilani - E&E Eng 2019
Snehanshu Sir was very helpful & used to solve all my doubts quickly. He was available 24x7 for any kind of problem or query. Sir used to simplify all difficult topics of chemistry very much & made them easy to understand. His unique style of teaching helped me clear all my entrance exams and achieve my goal.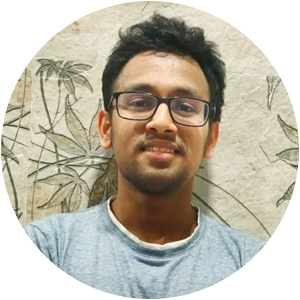 Kartikey Verma, Mulund
JEE Mains - 2019
Snehanshu Sir is an incredible teacher. He turned chemistry from a subject I kept avoiding to a subject I enjoyed studying. He made all chapters easy to understand & answered my doubts immediately no matter what time of the day it was, which helped me score better & improve my percentile.

Harshita Jogi, Mumbai
JEE Mains - 2020
I took a drop after JEE 2017 with uncertainty & low confidence. Pragyanand Sir motivated me to keep going & try the difficult problems even if they meant grinding for hours, instead of giving up. He played a crucial part in initiating my preparation from scratch & helped me in being regular from the start.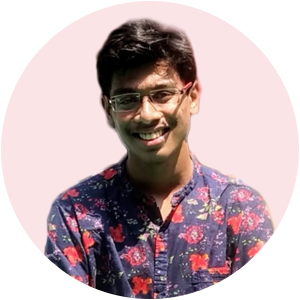 Sneharghya, Mumbai
IIT Bombay - JEE Advanced 2018
Pragyanand sir guided me in understanding difficult topics of physics in 12th std. He used to clear all my doubts & helped me recognise & master my weak areas. His sets of questions were always challenging which made my concepts stronger. His constant support & continuous guidance helped me in achieving my goal.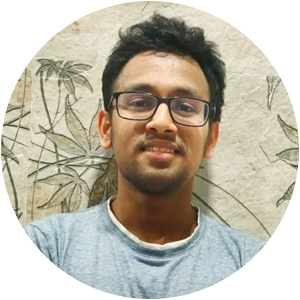 Kartikey Verma, Mulund
JEE Mains - 2019
I am extremely grateful to Pragyanand Sir & Snehanshu Sir for my selection in IIT Roorkee. Their experiences were very valuable & helped me clear my concepts & boost my score. They kept me motivated throughout my journey & hence I was able to achieve a good rank. I hope their experience helps many other students like me
Sarvesh Mandeval, Thane
IIT Roorkee - JEE Advanced 2019
Chemistry was one subject I feared the most. Thanks to Rudranath sir I went from mugging up reactions to understanding them. He used to simplify every topic & made learning fun & effortless. The regular mock tests helped me assess my strengths & weaknesses. I wouldn't have cracked the chemistry in JEE Advanced without his help.
Sohini Ghosh - B.Tech
Metallurgy and Materials Engineering - IIT Kharagpur
It's because of Shashank Sir that I was able to clear JEE.
Apart from basic concepts, Maths also requires creative problem solving. Sir made me understand the concepts and also the various ways in which a question could be tweaked. This proved to be of utmost importance when it came to the JEE Advanced paper.

Jay Ayare
JEE Advanced
Rudranath Sir taught in such an easy manner that I began to appreciate the concepts which I hated earlier. His teaching was very effective, everything started from basics & he was always available to solve my doubts. I strongly believe that I'd never have cleared the Chemistry cut-off, let alone get into IIT Kharagpur without him.
Indrajit Chaudhuri
JEE Advanced (2021) - AIR 5718
Vadla Ma'am boosted my confidence in Chemistry, earlier my basics in Chemistry were very weak. Ma'am could predict whether I was able to understand the topic thoroughly or not & gave her full fledged effort to make my concepts clear. With her help I got a good rank in WBJEE. & cracked JEE Advanced too.

Samanway Pal
Electronics Engineering - Jadhavpur University
Take expert-control of your Exam-Prep.